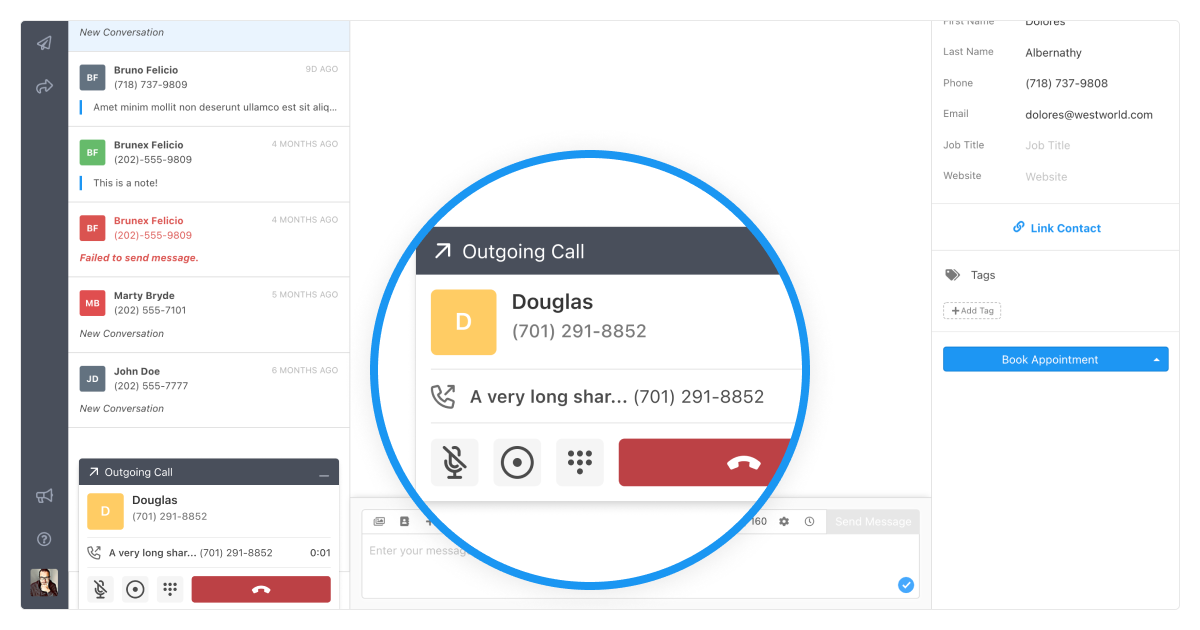 You no longer need to rely on multiple apps or switch between devices to call and text your customers. You can now finally make outbound calls from your Salesmsg number. 
Without the need for call forwarding, you can now receive calls to your Salesmsg number and respond on the web, mobile or Chrome extension.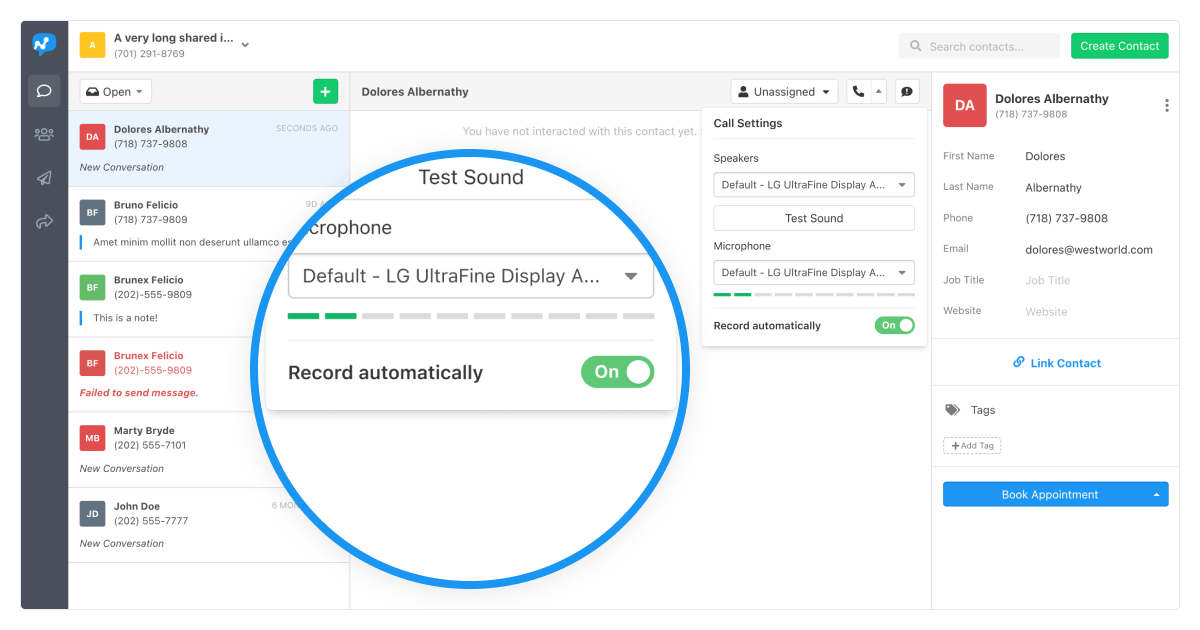 Some conversations are just too important to be lost. Now you can use automatic recording to record all incoming and outgoing calls from a specific number. You can also record on-demand while on a call.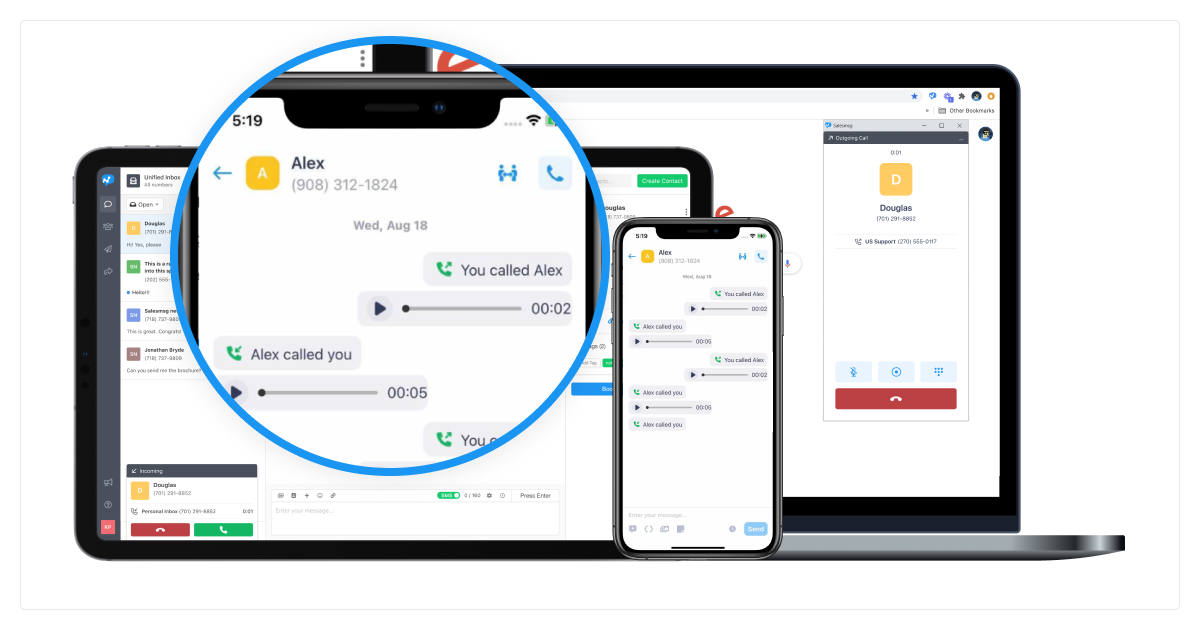 Whether you are away from your computer or working across web pages, you can use the Salesmsg mobile app and Chrome extension to make calls on the go.