Set up new team members with the right permissions from day one. Chose one of four predefined roles with varying permissions based on the needs of your team.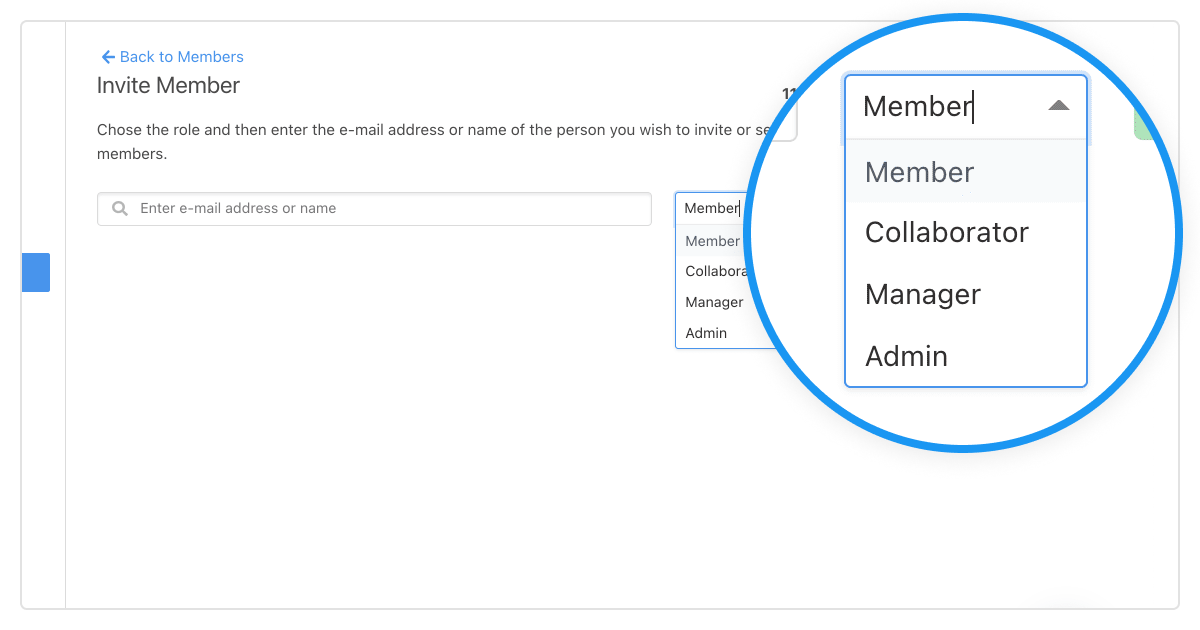 Do you need to delegate the management of your Salesmsg account to one of your users? You can now, give full permissions to anyone on your team through the Admin role.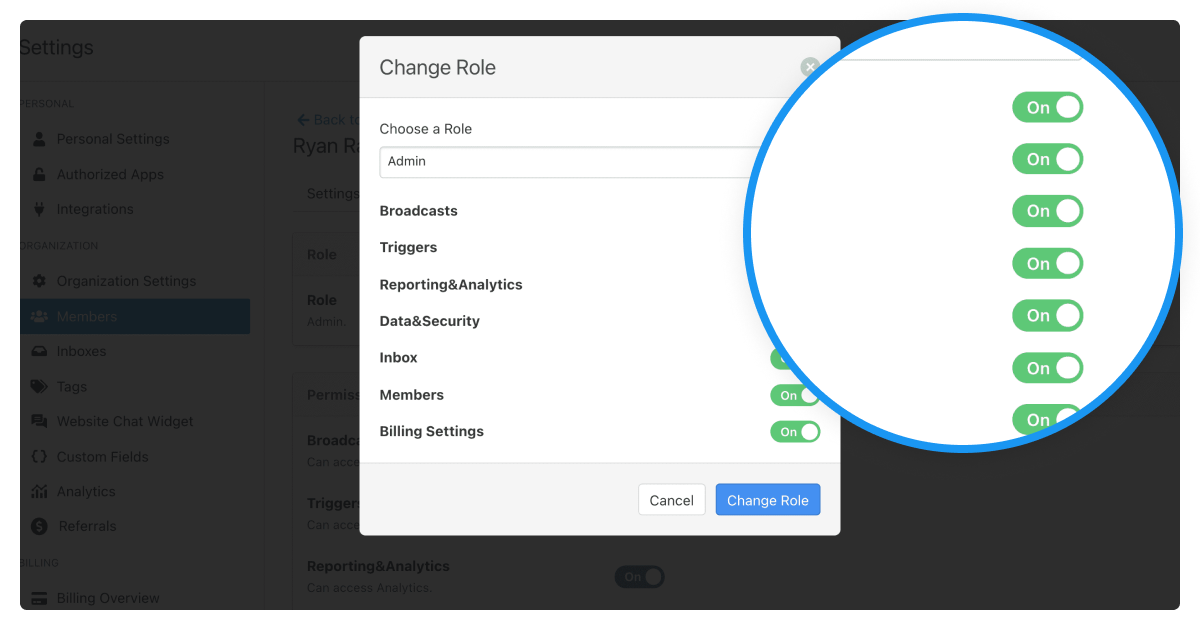 Do you have team members with unique duties beyond the standard predefined Salesmsg roles? With Granular Permissions, you can further customize these roles as you need.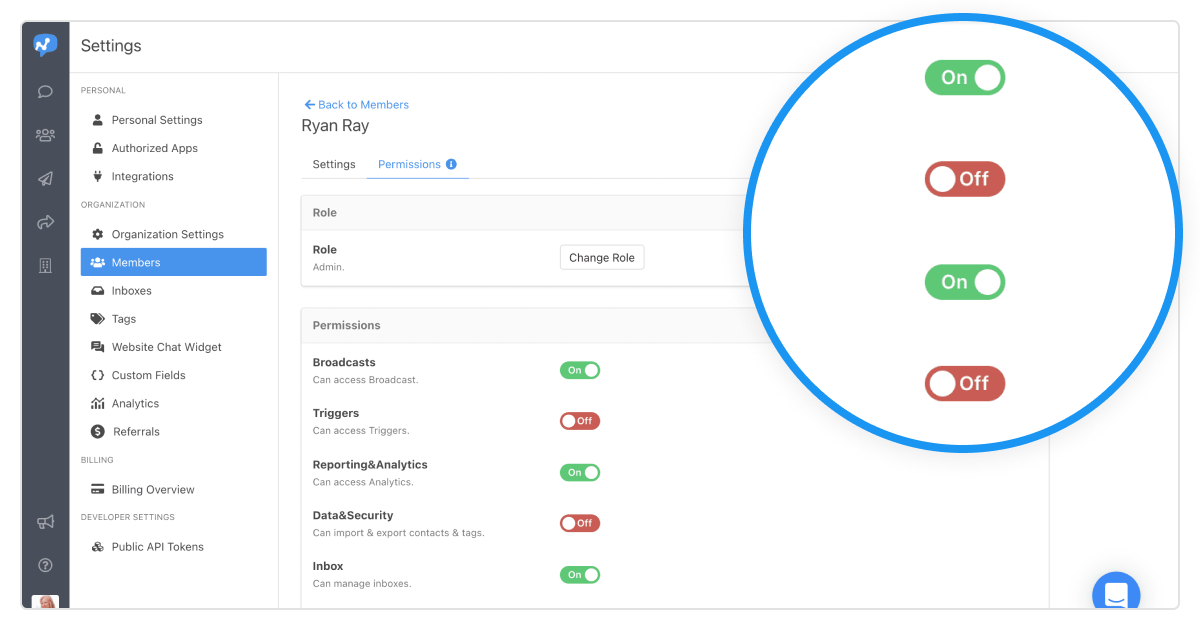 Easily Manage Members, Seats, & Changing Roles
Now you can easily manage your members' roles, permissions, and access all from your own account. It's self-serve to help you move fast!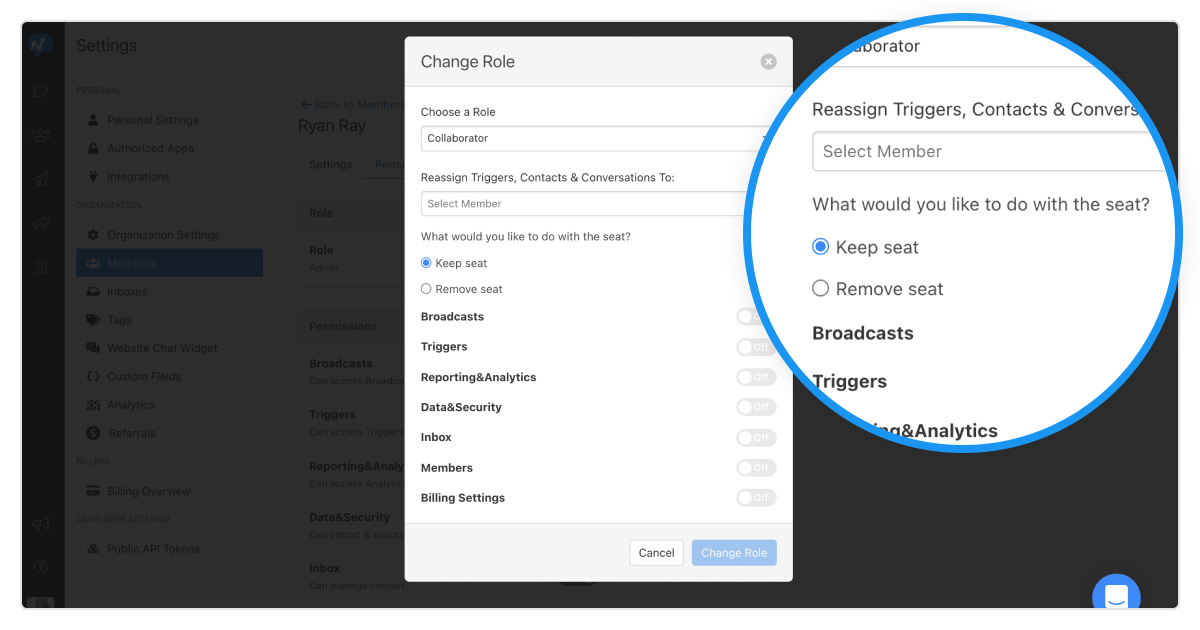 Easy Way to Request Access
With the Observer role you have the flexibility to extend view only access to members of your team who wont be using the application but just need to be informed.