Personalize and scale your outreach with Smart Inboxes.
A key feature of Smart Inboxes is the ability to add multiple numbers to the same inbox. You can now have a combination of local and toll free numbers based on your need.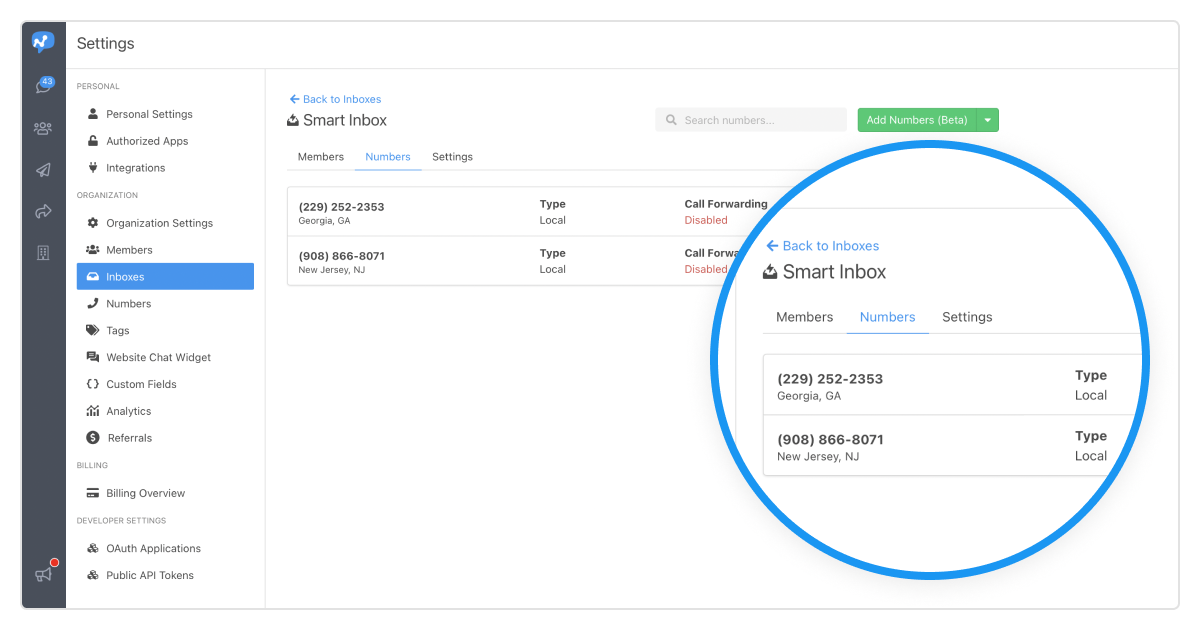 With multiple numbers in a Smart Inbox, the Sticky Sender feature ensures that your customers will always receive messages from a recognizable number by fixing the number used for the first message.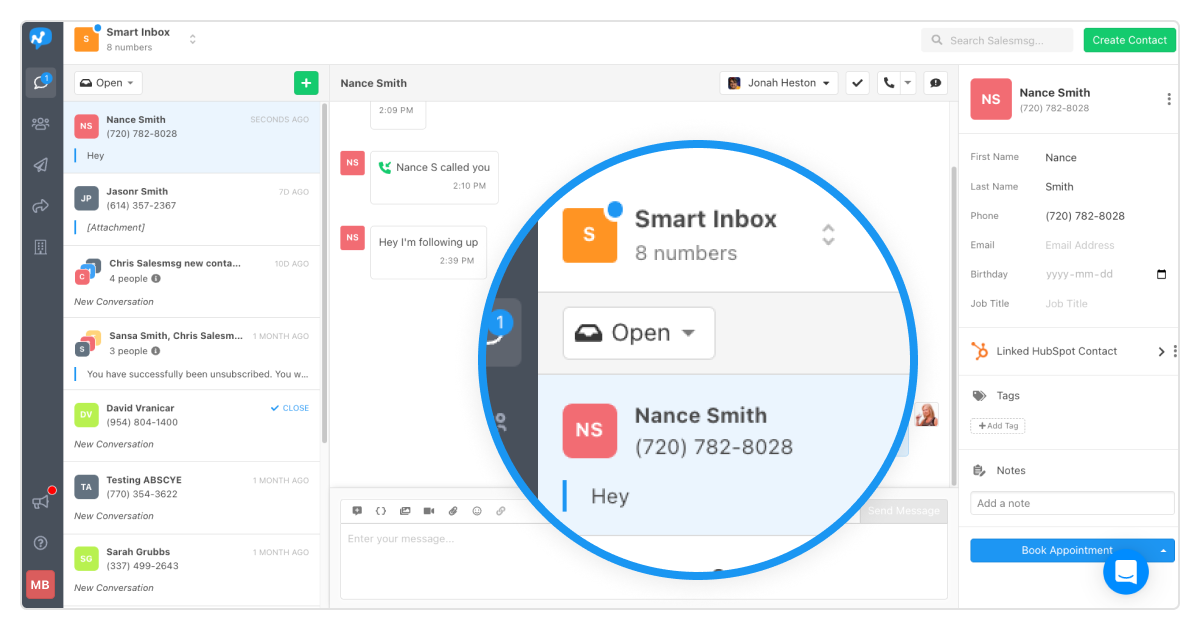 Localmsg uses area code matching to help you achieve local presence and build trust with your customers. Leverage Smart Inboxes to cover all the areas your business operates in.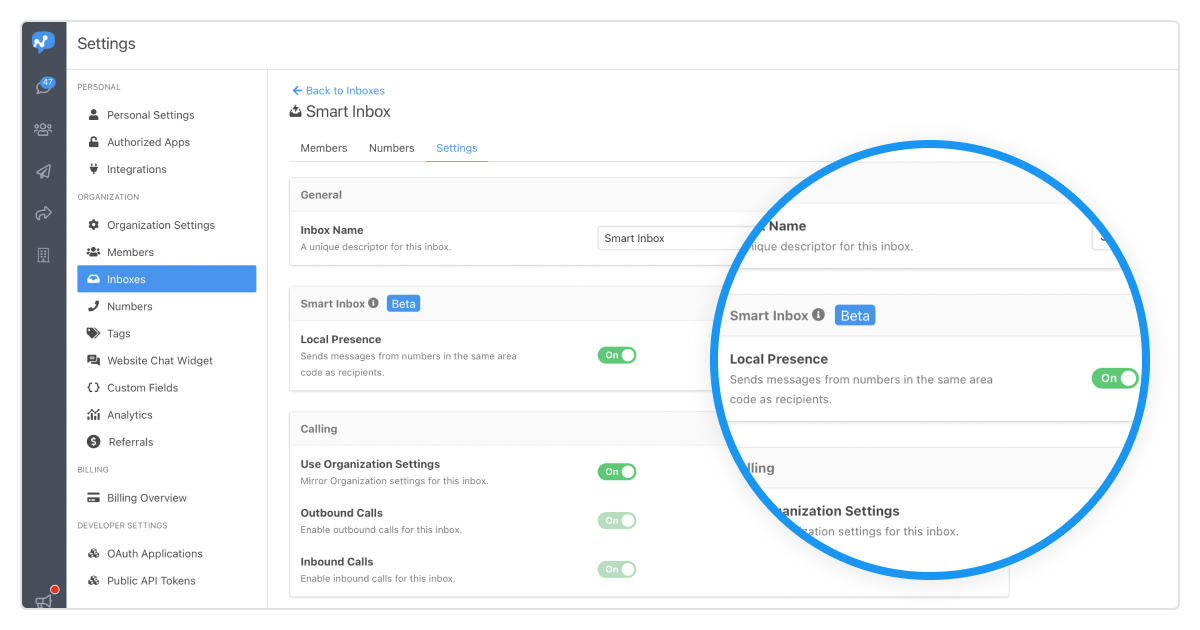 Boost your Broadcast and CRM workflows with the Scaler feature of Smart Inboxes. Scaler balances the load of your mass communication on all the your Smart Inbox numbers.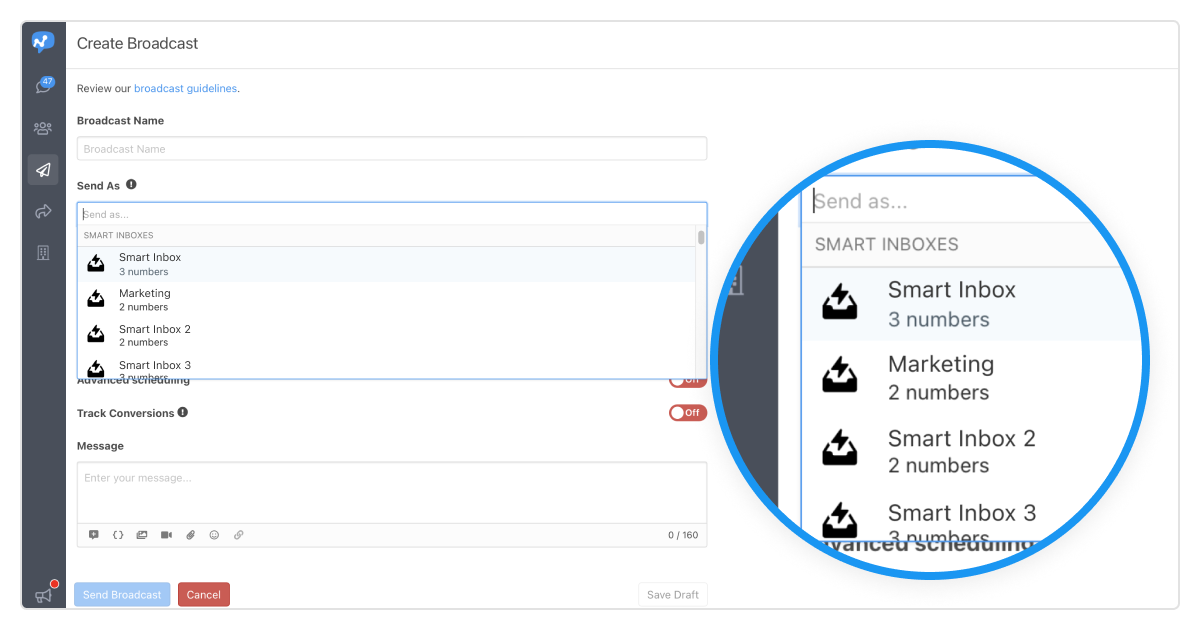 One of the biggest updates that came with Smart Inboxes is the separation of Inboxes & Seats. You can now easily add and drop team members and move users between inboxes without creating new ones.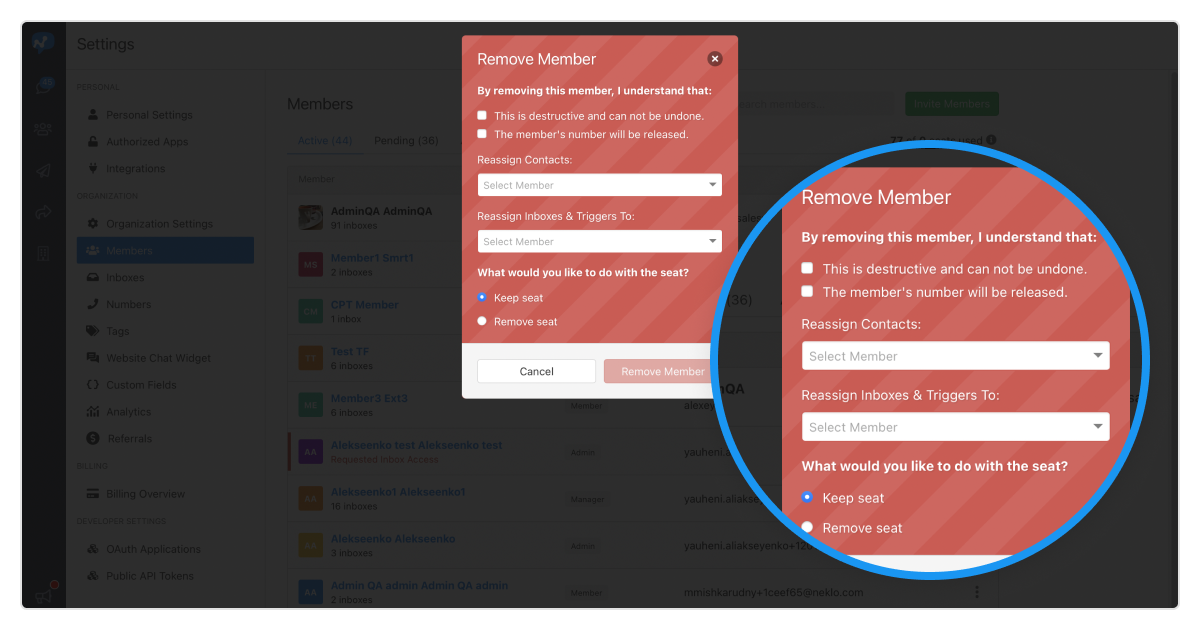 To help you get organized and extend the power of Unified Inbox, we introduced Group Inbox which allows you to create unified views but for a subset of inboxes with similar intent.