Share Salesmsg with your friends and earn FREE credits along the way. Every time you refer someone and they successfully sign up, you get 25 credits and they do too!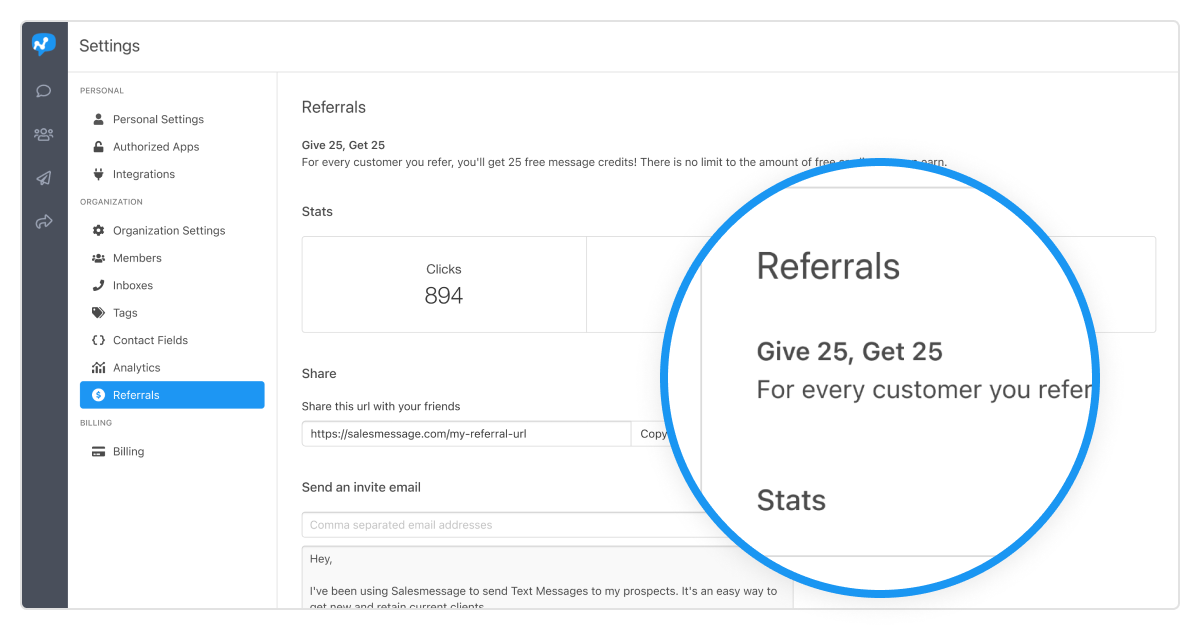 Extend the power of Salesmsg to your own website with the all-new Salesmsg Web-to-Chat widget. The widget is very customizable to fit your needs and can be easily embedded in your website.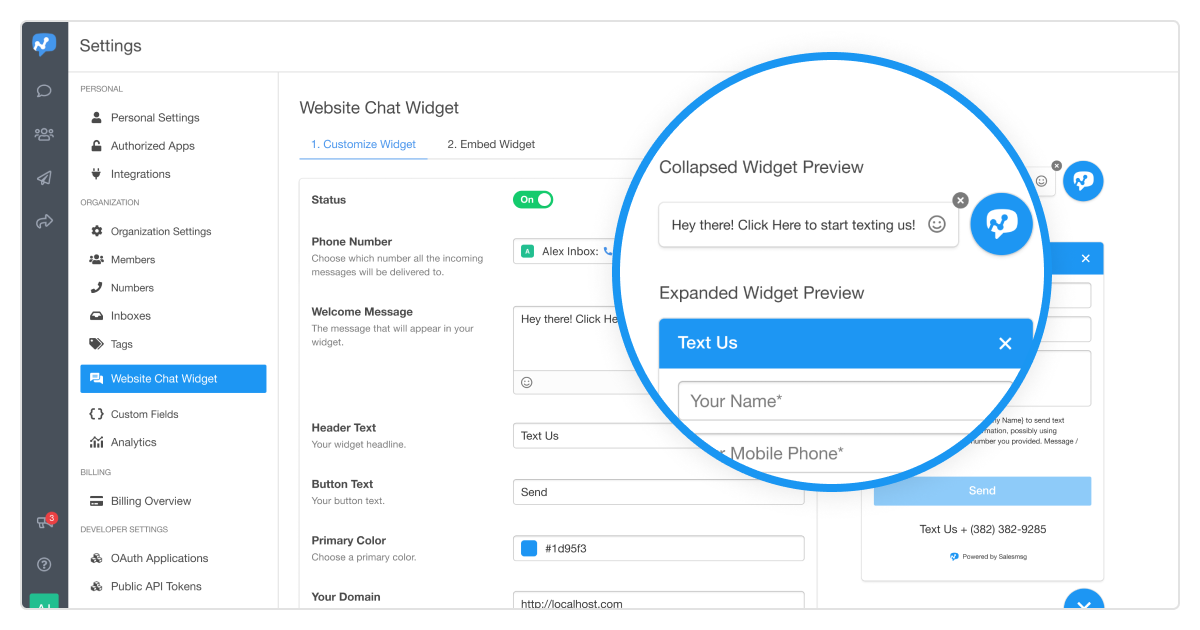 As a Salesmsg user, keeping up with the new carrier-imposed A2P 10DLC rules is a breeze, because compliance is built into the product with a number of cool features.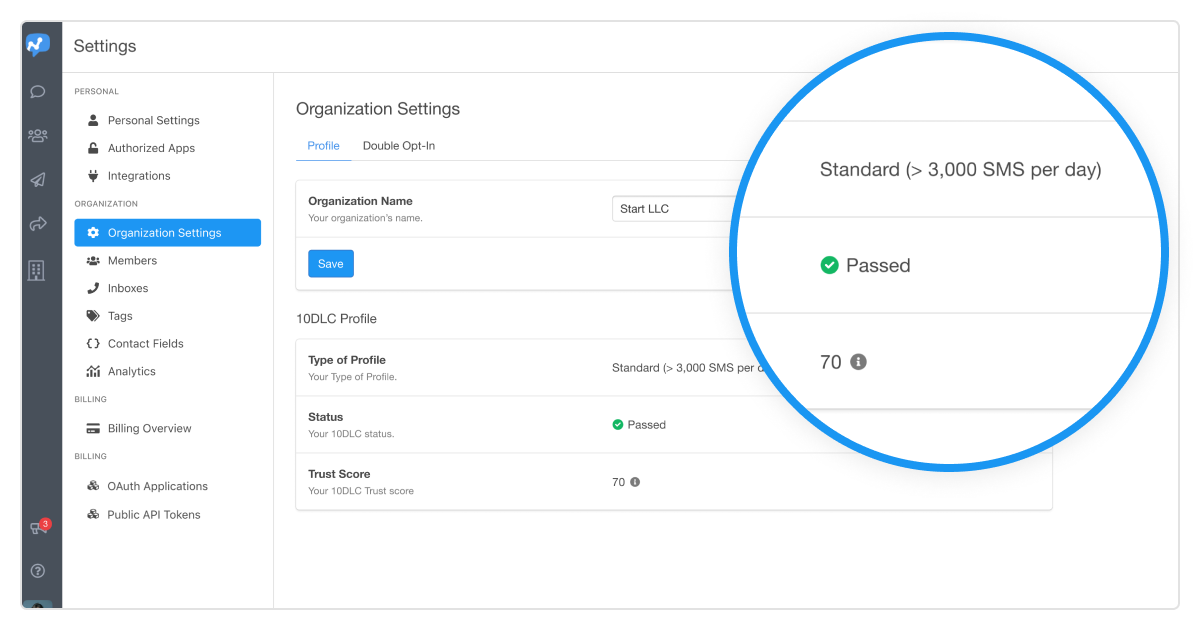 Salesmsg is now more than a business texting platform. With the introduction of our Calling product, you can now make and receive calls using your Salesmsg number.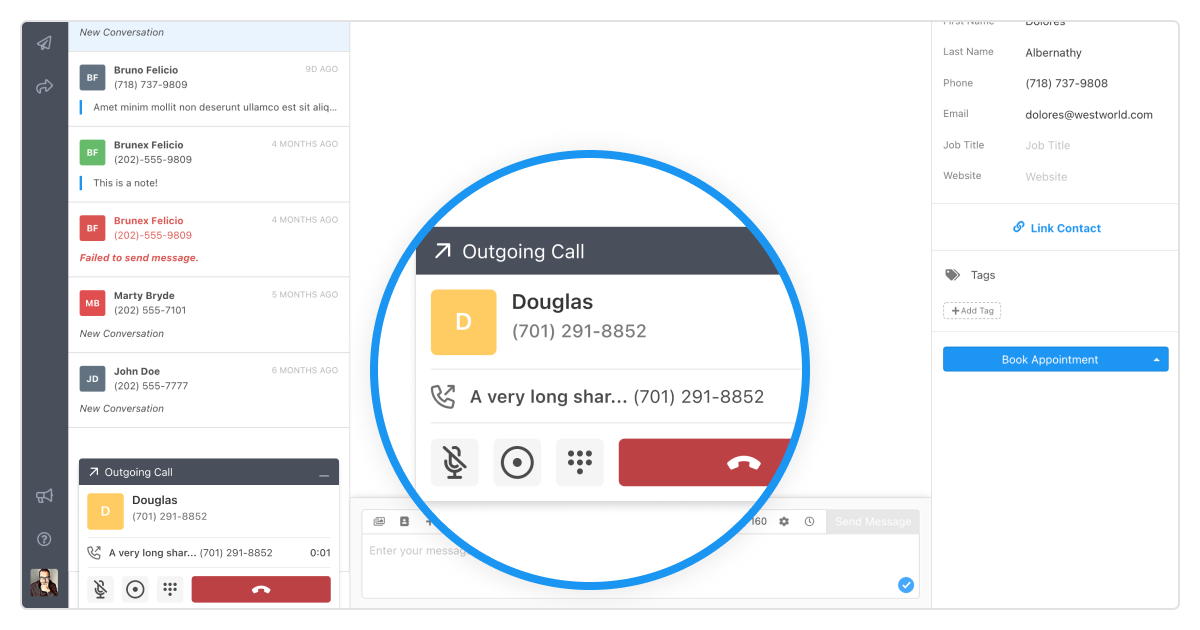 Broadcast in Contact's Timezone
Smart Broadcasting just got a bit smarter with the ability to control when messages are sent to contacts enrolled in a broadcast based on the contacts' timezones.